Susan Granger's review of "It" (New Line Cinema/Warner Bros.)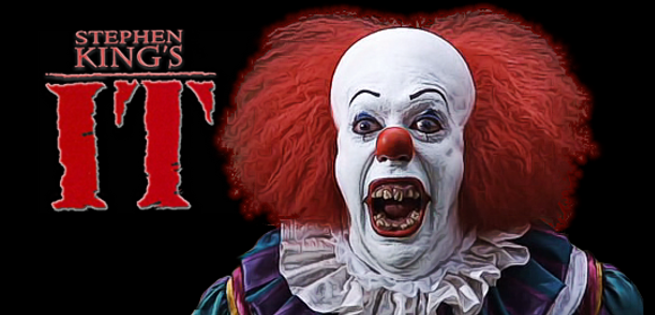 After the film industry's weakest Labor Day weekend ever, the release of this new Stephen King-based thriller made the box-office sizzle, more than doubling the record set by "Hannibal" for the biggest horror movie opening of all-time.
Helmed by Argentinean director Andy Muschietti ("Mama"), it relates Chapter One of a story about a demonic clown that starts in 1989 in Derry, Maine, and will, eventually, end in the present day.
The terrifying tale begins with the disappearance of six year-old Georgie Denbrough (Jackson Robert Scott), who vanishes down a storm drain in a town that has a missing-persons rate six times the national average. It's where "Nightmare on Elm Street 5" is playing at the local theater and, behind closed doors, psychological, sexual and physical abuse run rampant.
Searching for Georgie are his older brother Bill (Jaeden Lieberher) and his misfit middle-school pals who call themselves the Losers Club.
Stereotypically, there's chubby newcomer Ben (Jeremy Ray Taylor); African-American Mike (Chosen Jacobs); Jewish Stanley (Wyatt Oleff), smart-mouthed Richie (Finn Wolfhard), hypochondriac Eddie (Jack Dylan Grazer), and the self-sufficient girl Beverly (Sophia Lillis).
Every adolescent story has a bully, like Henry Bowers (Nicholas Hamilton). But the real evil is a child-eating monster known as Pennywise (Swedish actor Bill Skarsgard, son of Stellan), a shape-shifting demon who can assume the nightmarish appearance of whatever is most frightening to his victim.
Scripted by Chase Palmer, Gary Dauberman and Cary Fukunaga, it's the second adaptation of Stephen King's 1986 novel. (Tim Curry played malevolent Pennywise in Tommy Lee Wallace's 1990 TV mini-series.) And kudos to Chung Chung-hoon's engrossing cinematography.
Plus it's timely, since audiences have been primed by Netflix's nostalgic hit "Stranger Things," also starring Fi
nn Wolfhard. Its creators Matt and Ross Duffer cite King's novel as their show's inspiration.
FYI: If this sounds like a drug trip, it was. Stephen King confessed that he was high on cocaine and liquor when he wrote it, later claiming to have been sober no more than three hours a day back then.
On the Granger Movie Gauge of 1 to 10, "It" is a scary, supernatural 7 – with Chapter Two coming next.