Susan Granger's review of "The Ballad of Lefty Brown" (A24)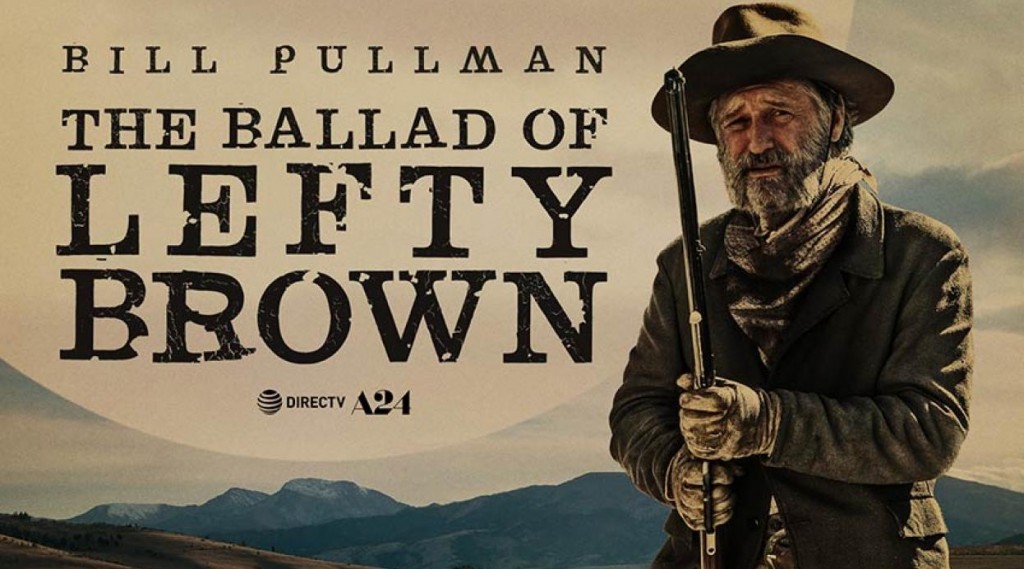 If you yearn for the kind of Western they don't often make anymore, view this rambling frontier tale, set in Montana in 1889.
It begins on a rain-soaked night as a dying man staggers out of a saloon and collapses on the muddy road. Sheriff Edward Johnson (Peter Fonda) and his trusty, if inept, sidekick Lefty Brown (Bill Pullman) quickly corner and catch the culprit, stringing him up on the nearest tree the next morning.
Johnson's headed for Washington, D.C. as Senator from the newly ratified 41st state. But before he goes, he's determined to catch rustlers who just stole three of his horses off the back range.
As they ride across the desolate plains, Johnson and Brown are bushwacked, leaving Johnson dead and limping Lefty being blamed by his longtime partner's widow, Laura (Kathy Baker). She's fearful that she'll lose their ranch to some distant male relative because her husband neglected to leave it to her in a Will.
Shortly after Lefty takes off by himself to track down Frank (Joe Anderson), the cold-blooded killer, he joined by teenage Jeremiah (Diego Josef), a gullible, wannabe gunslinger who has read too many dime novels, many incorporating Johnson and Lefty's fictionalized adventures, and then by hard-drinking U.S. Marshall Tom Harrah (Tommy Flanagan).
Meanwhile, there's skullduggery involving scheming Governor Jimmy Bierce (Jim Caviezel), who eagerly envisions the coming of the railroad.
Written and directed by Jared Moshe ("Dead Man's Burden"), it's slowly, deliberately paced and splendidly photographed in 35 mm by David McFarland.
Summoning memories of loyal characters played by Walter Brennan and Gabby Hayes, Bill Pullman is about as grizzled as a contentious old coot can be, but he manages to propel the revenge saga to a redemptive conclusion.
On the Granger Movie Gauge of 1 to 10, "The Ballad of Lefty Brown" is a satisfying 6, an old-fashioned oater.