Susan Granger's review of "Maze Runner: The Death Curse" (20th Century-Fox)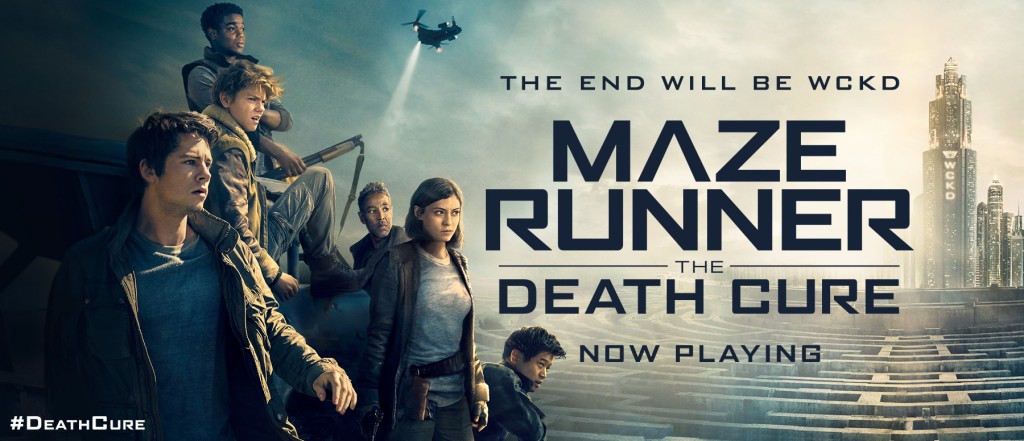 In this epic finale to the YA trilogy, Thomas (Dylan O'Brien) and his buddies have survived a perilous dash through a mysterious labyrinth called The Glade and subsequent trek through a harsh desert wasteland, overseen by a quasi-governmental agency called WCKD (World in Catastrophe: Killerzone Experiment Dept.).
Apparently, they're immune to the deadly Flare pathogen that has decimated much of the population in this dystopian future.
So WCKD, personified by sinister scientists Ava Page (Patricia Clarkson) and Janson (Aiden Gillen), has captured 28 of the untainted, incarcerating them like human guinea pigs in a laboratory in the shiny metropolis known as The Last City, using their blood to concoct a cure for the viral pandemic.
Although Thomas is torn between two women – turncoat Teresa (Kaya Scodelario) and forceful Brenda (Rosa Salazar) – he is particularly concerned with rescuing his comrade Minho (Ki Hong Lee).
To that end, Thomas and his Glader pals Newt (Thomas Brodie-Sangster) and Frypan (Dexter Darden), along with a battered resistance fighter Lawrence (Walton Groggins), decide to break into the walled fortress, dodging mechanized spiders and evading zombie-like Cranks, revealing a 'surprise' character previously presumed dead.
Based on James Dashner's best-sellers, it's simplistically adapted by T.S. Nowlin and visual effects supervisor-turned- director Wes Ball, who pay scant attention to character development. Instead, its two-and-a-half hour running time is bloated with visceral, often meaningless chases, shootouts, stunts and action sequences.
On the Granger Movie Gauge of 1 to 10, "Maze Runner: The Death Curse" is a frenzied 5, a finale featuring fearless teenagers who turn out to be the world's last best hope.