Susan Granger's review of "The Boy Downstairs" (Film Rise)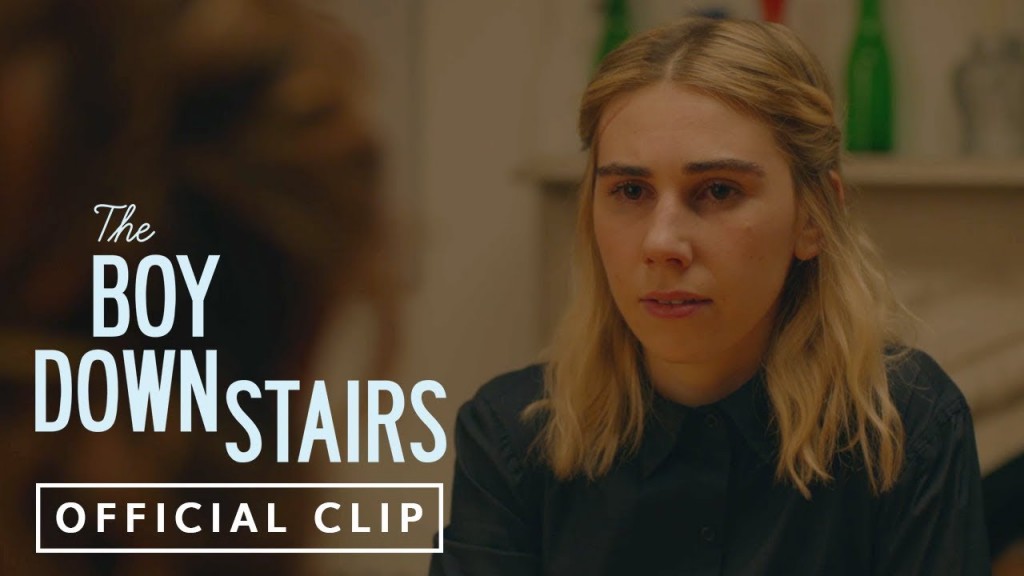 The problem with awkward, indecisive, ordinary people is that they're dull to watch – and filmmaker Sophie Brooks' low-key rom-com hits all the boring buttons.
Returning to New York after spending three years in London, 30'ish Diana (Zosia Mamet) is an aspiring writer who, ostensibly, works in a bridal shop but, judging by her spacious Fort Greene apartment, is still being financially supported by her indulgent father.
It isn't until after she's moved into the apartment building, owned by an indulgent widow, Amy (Deidre O'Connell), that Diana realizes her old boy-friend, a musician named Ben (Matthew Shear), lives on the ground-floor with his new girl-friend, realtor Meg (Sarah Ramos).
Frequent, extended flashbacks reveal how the fumbling romance between squirrely Diana and snuggly Ben flamed and fizzled when decided she preferred freedom over commitment, leaving him heartbroken.
But now Diana's back in Brooklyn, filled with regrets and heavily into full-time flirting with good-guy Ben. That they'll reconnect and re-ignite their relationship seems to be a foregone conclusion.
As the plot plods on, one might wonder how this dreadful dirge got financing – which leads to a far more fascinating connection.
Less than five years out of NYU film school, writer/director Sophie Brooks makes this feature film debut, choosing mousy Zosia Mamet as her leading lady.
Zosia (TV's "Girls") is the daughter of playwright David Mamet and actress Lindsay Crouse. Her maternal grandfather was playwright Russell Crouse, co-writer of musicals like "Anything Goes" and "The Sound of Music."
Unfortunately, Zosia's querulous Diana is so constantly befuddled that it's hard to either identify or sympathize with her. Her hair, make-up and wardrobe choices make her look as unattractive as possible, and Diana's strained sarcasm is further alienating.
On the Granger Movie Gauge of 1 to 10, "The Boy Downstairs" is a frustrating 4. Better luck next time.