Susan Granger's review of "A Monster Calls" (Focus Features)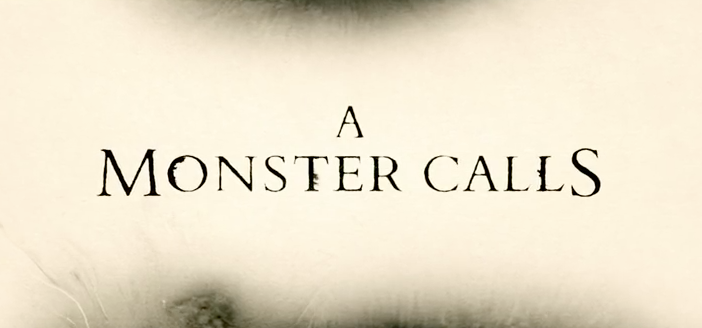 Dark, gothic fantasy abounds in Juan Antonio Bayona's empathetic exploration of how an adolescent British lad faces the terminal illness of his beloved mother.
Bullied at school, 12 year-old Conor O'Malley (Lewis MacDougall) suffers from a recurring nightmare about his ailing Mum (Felicity Jones), for whom various cancer treatments don't seem to be working.
Her rapid decline may force Conor to move in with his imperious grandmother (Sigourney Weaver) or relocate to America with his re-married dad (Toby Kebbell), who has established a new family there.
At exactly 12:07 a.m., Conor imagines that the enormous yew tree in a nearby church cemetery turns into a huge Monster (voiced by Liam Neeson) who stomps to his house, reaches into his bedroom window and grabs Conor, saying, "I have come to get you."
The Monster proposes telling him three stories on three consecutive nights in exchange for Conor's sharing – on the fourth night – the terrible truth about his own horrifically repetitive nightmare.
Each visually effective tale relates to what Conor has been experiencing, since his fiercely protective mother doesn't want to admit what's really happening to her – because it's too much for either of them to bear. And each story teaches Conor about courage and faith.
Scripted by Patrick Ness from his own 2011 novel, this melodramatic fable about dealing with grief and its attendant anger is directed by Spain's J.A. Bayona, best known for helming "The Impossible" about a family that survives an Indian Ocean tsunami and a Spanish chiller called "The Orphanage."
It's also Patrick Ness' tribute to his friend Siobhan Dowd, who died of cancer before being able to write it herself.
Next for J.A. Bayona is the sequel to "Jurassic World," scheduled for 2018.
On the Granger Movie Gauge of 1 to 10, "A Monster Calls" is a shivery, insightful 7 – and truly heartbreaking.