Susan Granger's review of "20th Century Women" (A24)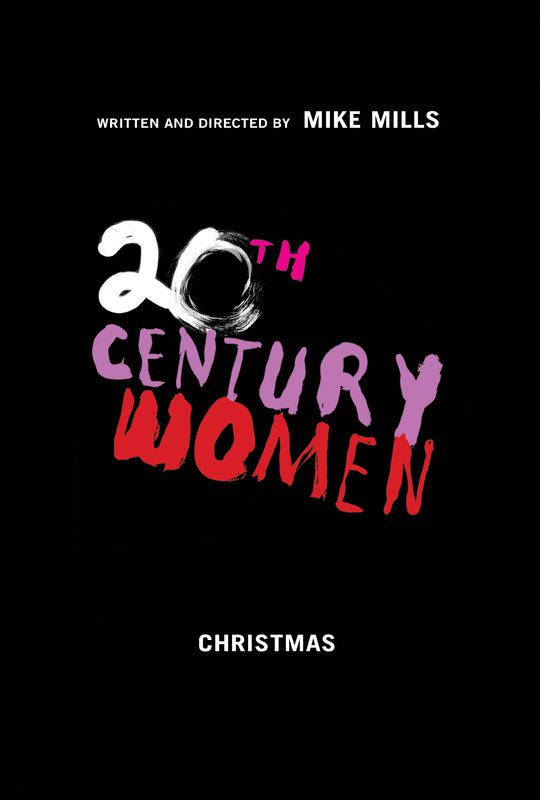 Set in 1979, writer/director Mike Mills weaves an intriguing tale about Dorothea Fields (Annette Bening), a chain-smoking, single mom who enlists the help of family and friends in nurturing her rebellious 15 year-old son, Jamie (Lucas Jade Zumann), as he struggles to find his identity while growing into manhood.
They live in a large, old house in Santa Barbara, California, with a couple of boarders: punk photographer Abby (Greta Gerwig), a free-spirited feminist recovering from cervical cancer, and William (Billy Crudup), an earthy carpenter/handyman who's helping Dorothea renovate the ramshackle Victorian place.
Skateboarding Jamie is also influenced by his sexually promiscuous best friend, 17 year-old Julie (Elle Fanning), who insists on maintaining a platonic relationship, despite her disconcerting habit of sneaking in his window and climbing into his bed at night.
Best remembered for telling his 75 year-old dad's story in "Beginners" (2010), starring Christopher Plummer, Mike Mills once again draws on semi-autobiographical material to paint a compelling cinematic portrait of a devoted mother who is, admittedly, floundering during a period of social and cultural upheaval.
Mills indulges in plenty of long pauses, making for a rather slow pace, yet casting Annette Bening was a brilliant choice, because she embodies unconventional, middle-aged, lonely Dorothea, coalescing this multi-generational comedic drama.
A pivotal moment occurs when everyone gathers around the TV to watch then-President Jimmy Carter deliver his 'Crisis of Confidence' speech, using the energy crisis to allude to the vulnerability of the American soul, a prescient prelude to the upcoming Reagan era.
To underscore its period authenticity, Mills borrows from Godfrey Reggio's cinematic essay "Koyaanisquatsi" and has Dorothea reading "Watership Down" and "Future Shock."
Music plays a major part of the meandering moviemaking tapestry. While Dorothea prefers standards like "As Time Goes By," she's willing to experiment with the Talking Heads vs. Black Flag.
On the Granger Movie Gauge of 1 to 10, "20th Century Women" is a sensitive yet snarky 7, observing, "Wondering if you're happy is just a shortcut to being depressed."