Susan Granger's review of "Split" (Universal Pictures)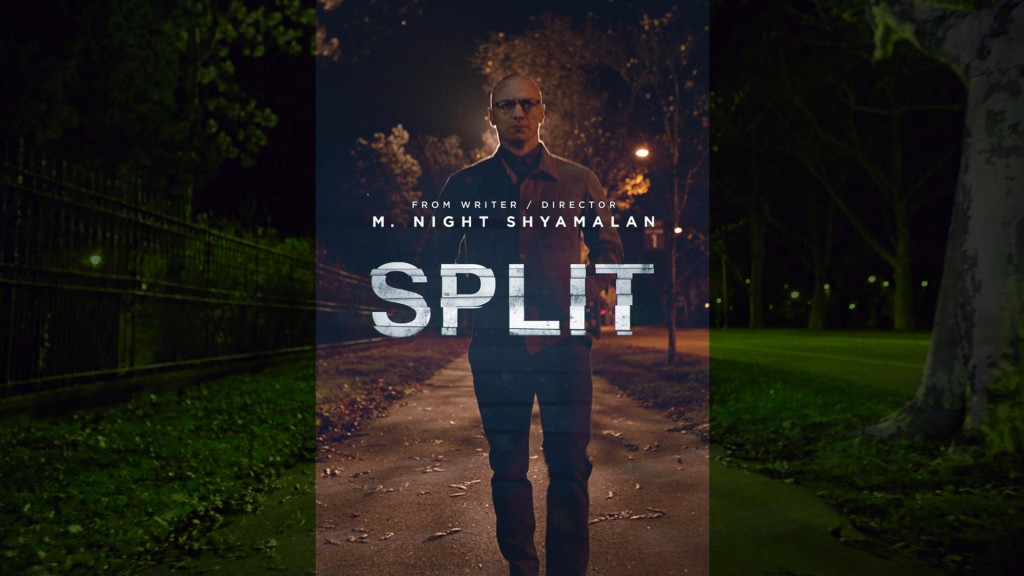 M. Night Shyamalan burst onto the cinematic scene with audacious plot twists in "The Sixth Sense," "Unbreakable" and "Signs." But "The Lady in the Water," "The Village," "The Happening," "The Last Airbender," "After Earth" and "The Visit" were subsequent disappointments.
Now he's back with a vengeance, infusing a horrifying abduction story with preposterous pop psychology and a last act that links up with one of his earlier films. No spoiler here. That's tantalizing enough.
Psychologically disturbed Kevin Wendell Crumb (James McAvoy) kidnaps three high-school girls. According to his compassionate therapist, Dr. Fletcher (Betty Buckley), he suffers from DID (dissociative identity disorder), manifesting 23 different personalities with a 24th called the Beast about to surface.
Imprisoned in a subterranean bunker, his teenage victims are terrified. There's popular Claire (Haley Lu Richardson), her bestie Marcia (Jessica Sula) and their disconsolate classmate Casey (Anya Taylor-Joy), a loner whose deeply disturbing backstory is gradually revealed.
While Claire and Marcia make desperate attempts to escape, Casey cautiously tries to deal with their captor, particularly when his personality surfaces as prattling Hedwig, a nine year-old boy who feels menaced by his elders.
Because when he's take-charge Dennis, orderly Miss Patricia, or flamboyant fashionista Barry, they don't stand a chance, having been told they're "sacred food" for the Beast when he arrives.
Best known as Professor Xavier in "X-Men," James McAvoy's transformations are stunning, moving from one guise to another, subtly sifting his posture, demeanor and speech patterns. With her subtle manipulations, sad-eyed Anya Taylor-Joy fulfills the sly promise of her breakout work in "The Witch."
Produced by Jason Blum's Blumhouse on a $10 million budget, Shyamalan's taut yet playful thriftiness, coupled with Mike Gioulakis's haunting cinematography, has already paid off at the box-office,
On the Granger Movie Gauge of 1 to 10, "Split" is a suspenseful 7, a supernatural thriller that becomes a teasing origin story, perhaps propelling a sequel.