Susan Granger's review of "Silence" (Paramount Pictures)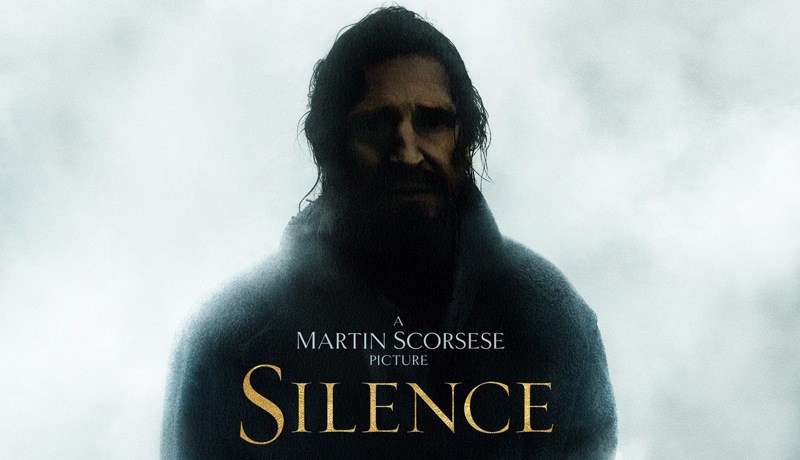 Filmmaker Martin Scorsese ("Kundun," "Last Temptation of Christ") is obviously fascinated with the foundations of faith, adapting Shusaku Endo's 1966 historical novel about two Jesuit priests who travel from Portugal to Japan to find their mentor who is rumored to have renounced his religion under torture.
In 17th century Buddhist Japan, Catholicism has been outlawed and its believers persecuted. But fervent Father Rodrigues (Andrew Garfield) and Father Garrpe (Adam Driver) are determined to track down Father Ferreira (Liam Neeson).
As they search, they minister to converted villagers who risk their lives to hide them from the wily Inquisitor (Issei Ogata) and his interpreter (Tadanobu Asano), who give suspected Christians the opportunity to recant by stepping on an image of Jesus or the Virgin Mary.
If they refuse, the Inquisitor mercilessly torments and tortures them in a myriad of graphically gruesome ways, including hot-water scalding, burning on a pyre, drowning on a crucifix in the rising tide, or slowly bleeding to death while hanging, upside down, over a pit.
Betrayal is a recurring theme, as their guide Kichijiro (Yosuke Kubozuka) repeatedly deceives them, yet begs forgiveness, promising to be stronger next time.
Scorsese notes that in order for Christianity to live, it needs "not just the figure of Christ but the figure of Judas as well."
Father Rodrigues' eventual compassion for this frightened informer reveals that, in his devout soul-searching, he has come to an understanding of weakness, along with sacrifice.
The struggle is between apostasy and martyrdom – when one's actions determine the fates of others. The title refers to Rodrigues' prayers for divine guidance – and the silence that ensues.
As anguished Father Ferreira notes, "There are some things more important than the judgment of the Church."
Visually magnificent and superbly mounted, it's more of an intellectual exercise than an emotional catharsis. Perhaps because Scorsese, co-writing with Jay Cocks, chooses moral ambiguity, disdaining a melodramatic soundtrack.
On the Granger Movie Gauge of 1 to 10, "Silence" is a savage, yet spiritual 7, a dour depiction of an agonized, seemingly endless pilgrimage.