Susan Granger's review of "The Assignment" (Lionsgate/Saban Films)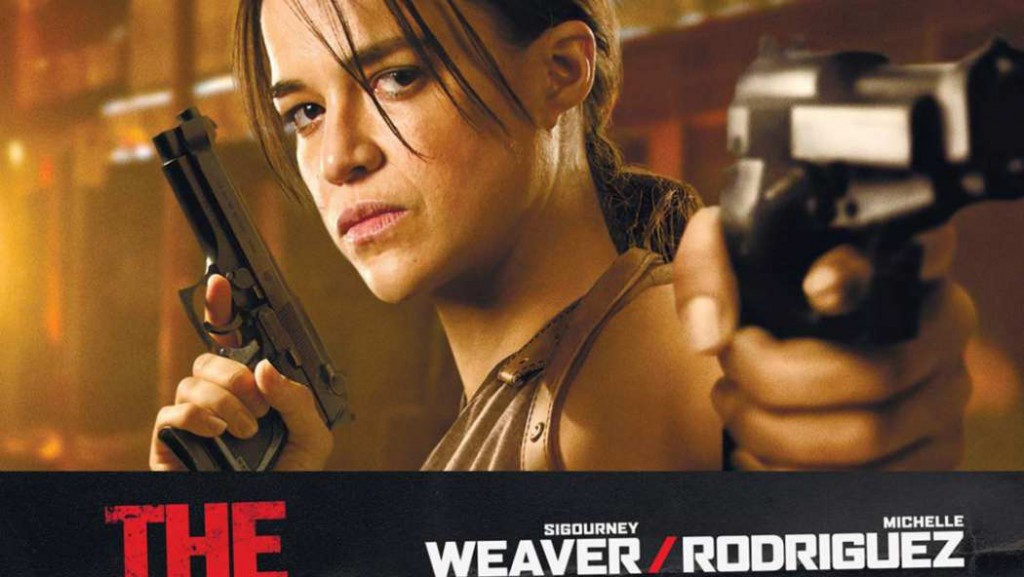 In the pantheon of schlocky B-movies, Walter Hill's psycho-sexual thriller scores on star-power alone.
This pulpy saga begins with a gratuitous, full-fontal nude scene involving a nasty hitman named Frank Kitchen, who is hiding out in a sleazy San Francisco hotel after a bumping off a San Francisco gangster named Honest John (Anthony LaPaglia).
Suddenly, Frank is confronted by thugs who deliver him to a megalomaniacal plastic surgeon, Dr. Rachel Kay (Sigourney Weaver), whose medical license has been revoked. Because Frank killed Rachel's debt-riddled, playboy brother (Adrian Hough), she's determined to wreak her own deviant kind of revenge.
When Frank (Michelle Rodriguez) awakens some time later, he discovers that he's undergone a sex change. Without embarrassment, Frank examines his pert female breasts and is furious about the surgical removal of his penis. Which doesn't seem to deter his blossoming relationship with flirtatious nurse (Caitlin Gerard) with whom he previously had a one-night stand.
When Dr. Kay is subsequently committed to a mental institution, a psychiatrist, Dr. Ralph Green (Tony Shalhoub) is assigned to evaluate her sanity. Calm and confident, despite being confined in a straitjacket, she flaunts her Intellectual superiority, quoting Shakespeare and Edgar Allen Poe.
Collaborating with co-screenwriter Denis Hamill, veteran director Walter Hill ("The Warriors," "48 Hours") subversively taps into the provocative topics of plastic surgery and gender re-assignment, subjects he delved into back in 1989 with "Johnny Handsome."
Several sequences conclude with a freeze frame, followed by what looks like a comic-book illustration, subtly alluding to the story's recent publication as a graphic novel in France.
Admittedly bisexual Michelle Rodriguez ("Girlfight") is never quite convincing as the raspy-voiced tough guy and she denied in a Huffington Post article that it's her body in the nude scenes.
FYI: Sigourney Weaver and Michelle Rodriguez previously co-starred in James Cameron's "Avatar" (2009).
On the Granger Movie Gauge of 1 to 10, "The Assignment" is a titillating, trashy 3, an audacious excuse for a lurid killing spree.