Susan Granger's review of "War Machine" (Netflix)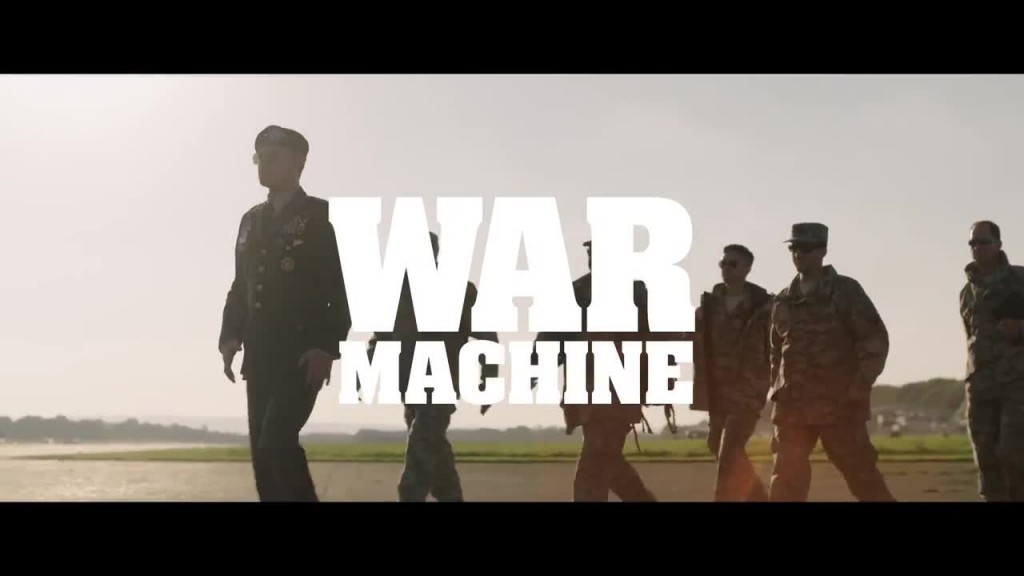 Over the last few years, Netflix has established itself as a premiere steaming service. Now, Netflix is breaking new boundaries by debuting Brad Pitt's provocative "War Machine" for home viewing on Friday, May 26, the same day it opens for Oscar-qualifying runs in New York and Los Angeles.
Written and directed by David Michod ("Animal Kingdom," "The Rover"), it's a black comedy, loosely based on Michael Hastings' non-fiction best-seller "The Operators: The Wild & Terrifying Inside Story of America's War in Afghanistan," expanded from a 2010 "Rolling Stone" expose that led to President Obama's dismissal of General Stanley McChrystal.
Pitt plays cocky, charismatic Glen McMahon, the fictional, four-star General who struts in to command US and NATO forces in Afghanistan, deploying a controversial military strategy called counterinsurgency or COIN.
"We are here to build, to protect, to support the civilian population," he says. "To that end, we must avoid killing at all cost. We can't help them and kill them at the same time."
The humor is savage, skewering the absurdity of this particular war – which toppled the Dutch government, forced the resignation of Germany's president and is propelling both Canada and the Netherlands to withdraw troops.
So Gen. McMahon flies to Paris with his rowdy, booze-soaked entourage (Topher Grace, RJ Cyler, Anthony Michael Hall, John Mangaro, Emory Cohen, Daniel Betts, Anthony Hayes) and a reporter (Scoot McNairy) to reassure the French and, incidentally, celebrate an anniversary with his long-suffering wife (Meg Tilly).
Initially a clownish, clichéd caricature, Brad Pitt develops delusional McMahon into a tragic figure, while Ben Kingsley is farcical as Afghanistan's President Hamid Karzai and Tilda Swinton scores as a skeptical European politician.
"In the last several decades, we have not been as good at extricating ourselves from wars as we are at waging them," notes Michod, "so it becomes increasingly messy as wars begin to look perpetual and unwinnable."
On the Granger Movie Gauge of 1 to 10, "War Machine" is a slyly satirical 7, the first big-budget, day-and-date theatrical release that you can stay home and see.