Susan Granger's review of "The Wedding Plan" (Roadside Attractions)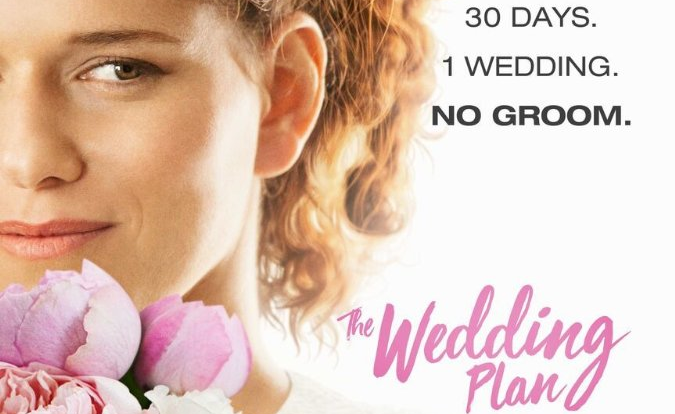 You don't have to be Jewish to enjoy "The Wedding Plan," but it wouldn't hurt…
When her evasive fiancé breaks off their engagement a month before their nuptials, 32 year-old Michal (Noa Koler), who was raised non-religious but has devoutly embraced Orthodox Judaism, refuses to cancel the guests' invitations or relinquish the reception venue and date which, significantly, falls on the last night of Hanukkah.
Enrolling her family and friends, energetic, independent Michal, who owns a mobile petting zoo for children, is determined to find an appropriate groom. To that end, she enlists the help of the Almighty, although her rabbi warns her against "counting on miracles."
Matchmakers set her up with a variety of unsuitable Orthodox suitors, including one who is deaf and another who won't even look at her, explaining that he is only willing to gaze upon the woman he will marry because – to him – she will be the most beautiful woman in the world.
Then there's her unlikely encounter with a charismatic pop star (Oz Zehavi of "Yossi") whom she meets on a pilgrimage to Ukraine to pray at the grave of Rabbi Nahman, founder of the Breslov Hasidic sect.
While Michal seeks companionship, along with love, she's also determined to achieve social acceptance in a community that traditionally not only pities single women but also tends to denigrate them.
Exuding an irresistible enthusiasm, tempered with inner conflicts and self-doubt – reminiscent of Britain's Bridget Jones – Noa Koler won an Israeli Academy Award for her screwball performance.
This is ultra-Orthodox Israeli filmmaker Rama Burshtein's second film, following "Fill the Void" (2013) about a reluctant, 18 year-old Hassidic Jewish woman in Tel Aviv being pressured to marry her deceased sister's fiancé, an older widower with an infant son. Obviously, weddings are a Burshtein theme.
In Hebrew with English subtitles, on the Granger Movie Gauge of 1 to 10, "The Wedding Plan" is a spirited, surreal 6, meaning that this existential romantic comedy concludes with cosmic ambiguity.