Susan Granger's review of "Churchill" (Cohen Media Group/Salon Pictures)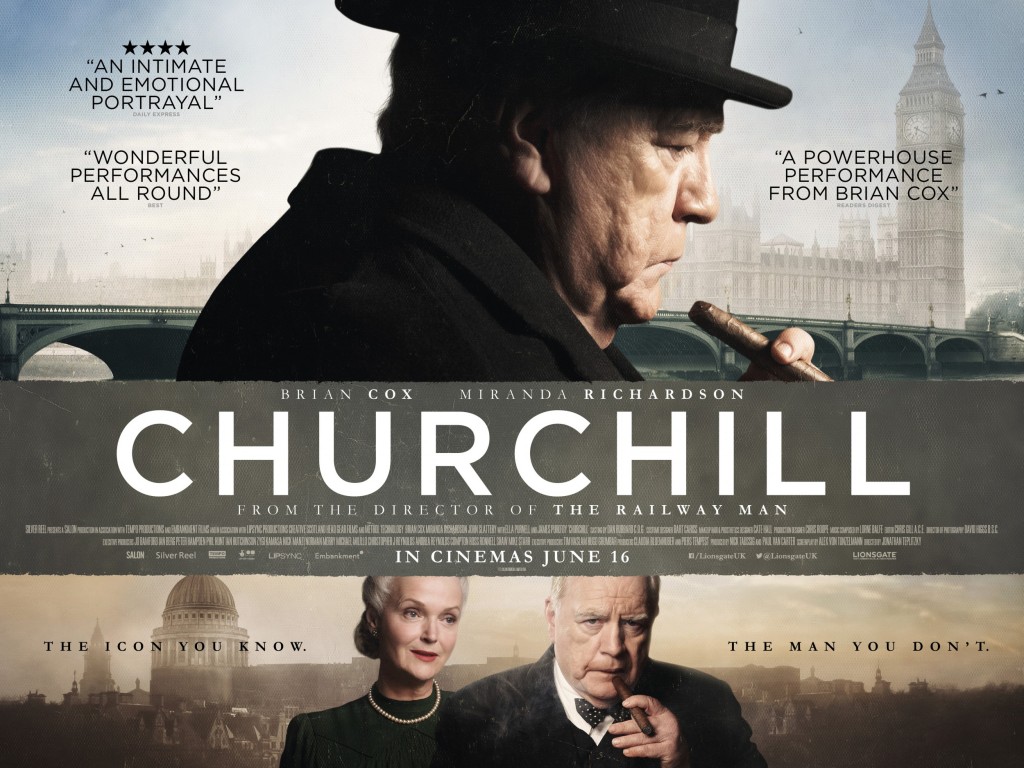 According to a BBC poll taken in 2002, Winston Churchill is "the greatest Briton that ever lived."
That being said, working from historian Alex von Tunzelmann's screenplay, Jonathan Teplitzky imagines the turmoil that may have occurred a few days before D Day, as the Allied Forces prepare to liberate Nazi-occupied France on June 6, 1944.
Still riddled with guilt over his role in the disastrous 1915 Gallipoli campaign in Turkey during the previous war with Germany, Churchill (Brian Cox) is wracked with doubt. He vehemently opposes Operation Overlord's amphibious attack on the French coastline insisting, "We must fix this broken plan before it ends in tragedy."
Swilling Scotch and throwing tantrums in an on-going battle with depression, he antagonizes his long-suffering wife, Clementine (Miranda Richardson), along with his frustrated military partners: Britain's Field Marshall Bernard Montgomery (John Wadham) and Gen. Dwight D. Eisenhower (John Slattery), the Allies' supreme commander.
The most memorable scene occurs between cigar-chomping Churchill and King George VI (John Purefoy), as the King gently but firmly reminds his Prime Minister precisely where their duties lie.
Unfortunately, director Jonathan Teplitsky ("The Railway Man") creates a distorted, ponderous portrait that is further impaired in this simplistic docudrama by Lorne Balfe's overbearing musical score.
What's outstanding is Brian Cox's performance. Physically resembling Churchill, Cox nails the hulking statesman's stentorian oratorical skill and surly, jaw-jutting glare.
Cox receives stalwart support from Miranda Richardson and James Purefoy, along with Richard Durden as Churchill's Boer War colleague/aide Jan Smuts and Ella Purnell as Churchill's new, reverential secretary, whose fiancé is on one of the D-Day warships.
On the Granger Movie Gauge of 1 to 10, "Churchill" is a talky, repetitive 5, relating a questionable historical footnote.