Susan Granger's review of "The Book of Henry" (Focus Features)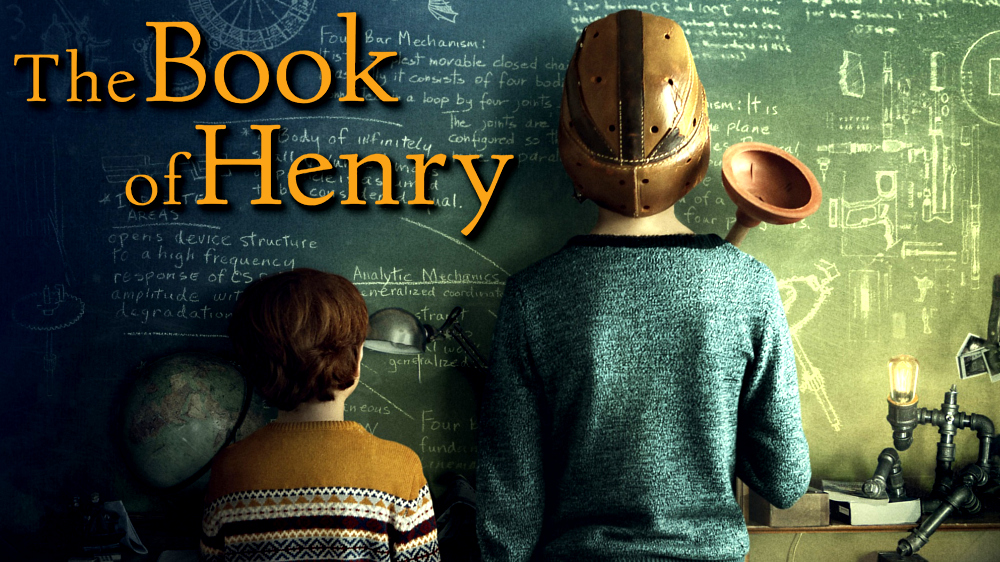 As a critic, I believe it's my job to evaluate how well a movie accomplishes its vision and fulfills its purpose. In the case of "The Book of Henry," I'm not sure exactly what that was – or is.
In the dysfunctional Carpenter family, sensitive, precocious 11 year-old Henry (Jaeden Lieberher) manages the family finances, constructs steampunk inventions in a formidable backyard treehouse and evidences a maturity far beyond his years.
Perhaps that's why he realizes that Christina (Maddie Ziegler), the vulnerable girl next-door, is being abused by her stepfather Glenn Sickleman (Dean Norris), who happens to be the Police Commissioner.
Henry and his adorably bespectacled, eight year-old brother Peter (Jacob Tremblay) live in suburbia with their hard-working, yet remarkably immature single mother, Susan (Naomi Watts), who spends her free time on the couch playing violent video-games. That's when she's not drinking wine with her sassy waitress friend (Sarah Silverman).
Unable to communicate productively with Child Protective Services, Henry slyly devises his own scheme, which involves training Susan as a sniper, equipping her rifle with a night-vision scope, and delivering explicit instructions on how to murder hulking Glenn Sickleman, despite her plaintive protestation: "We are not killing the police commissioner!"
After delivering a stunning performance opposite Bill Murray in "St. Vincent," young Jaeden Lieberher doesn't disappoint, nor do Jacob Tremblay ("Room") and Naomi Watts ("The Impossible").
The problem lies with novelist Gregg Hurwitz's capriciously implausible script, which veers from suspicions of child-molestation to tear-jerking terminal-illness melodrama to tense thriller.
That leaves director Colin Trevorrow, who helmed the quirky, Sundance-acclaimed time-travel comedy "Safety Not Guaranteed" (2012) and "Jurassic World" (2015), trying to pull together a multitude of disparate threads and contrived coincidences.
Leaving this misguided mess behind, Trevorrow's now directing "Star Wars: Episode IX" (2019).
On the Granger Movie Gauge of 1 to 10 "The Book of Henry" is a confounding 4. Best forgotten.