Susan Granger's review of "The Dark Tower" (Columbia Pictures'Sony)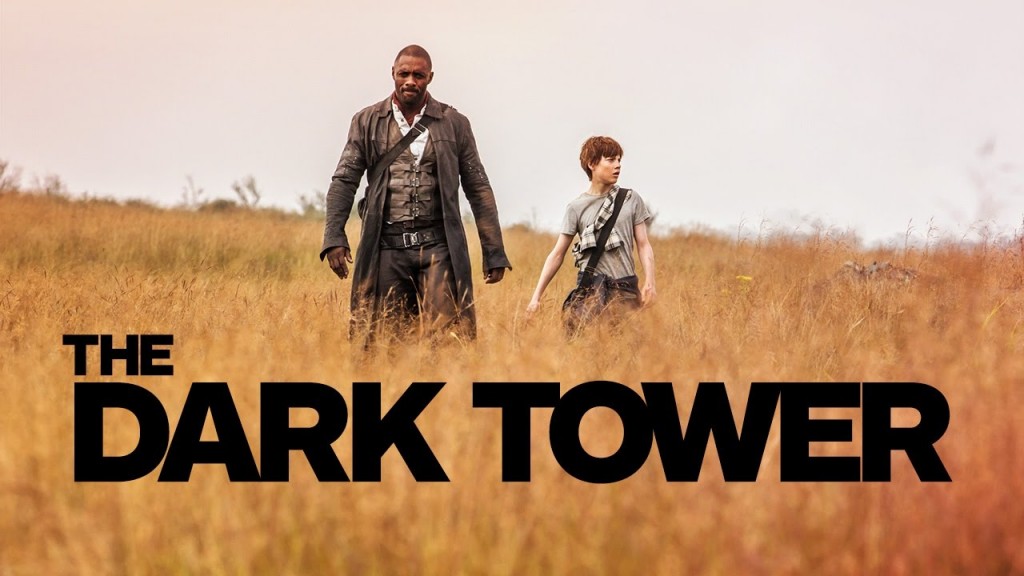 If you read Stephen King's sprawling eight-novel saga, which reportedly took more than 30 years to assemble, you may understand what's happening on-screen. If not, it's an epic hit-or-miss proposition.
The story begins in earthquake-plagued Manhattan, where teenage Jake Chambers (Tom Taylor) is suffering horrific nightmares following the death of his fire-fighter father. When his mother (Katheryn Winnick) sends him to an asylum for psychiatric evaluation, he escapes, literally running for his life.
Apparently, Jake has vaguely defined but formidable psychic powers. He feels compelled to document his terrifying, apocalyptic visions in spooky sketches which include a mysterious Man in Black and an impassive hero known as the Gunslinger.
Finding his way to an abandoned house in Brooklyn, Jake stumbles through a portal into a surreal dimension known as Mid-World, where he not only encounters the trench coat-wearing Gunslinger (Idris Elba) but also the demonic Man in Black (Matthew McConaughey).
"His Shine is pure," marvels the Man in Black. "His Shine is beyond anything I've ever seen," concurs his cohort. Which means Jake's brain contains the power to topple The Dark Tower, a spire that protects not only our planet, called Keystone Earth, but also other parallel worlds within our galaxy.
Meanwhile, the righteous Gunslinger keeps repeating a mantra: "I do not kill with my gun; he who kills with his gun has forgotten the face of his father. I kill with my heart."
Assembled as a complex, completely confounding, mythological patchwork by screenwriters Akiva Goldsman, Jeff Pinkner, Anders Thomas Jensen and Danish director Nikolaj Arcel ("A Royal Affair"), it's a choppy, incoherent hodge-podge of surreal chase/action sequences, a visual spectacle that's confusingly edited by Alan Edward Bell and Dan Zimmerman.
On the Granger Movie Gauge of 1 to 10, "The Dark Tower" is a forgettable 4. For a sci-fi fantasy, it's a sullen, superficial slog.