Susan Granger's review of "The Emoji Movie" (Columbia Pictures/Sony Animation)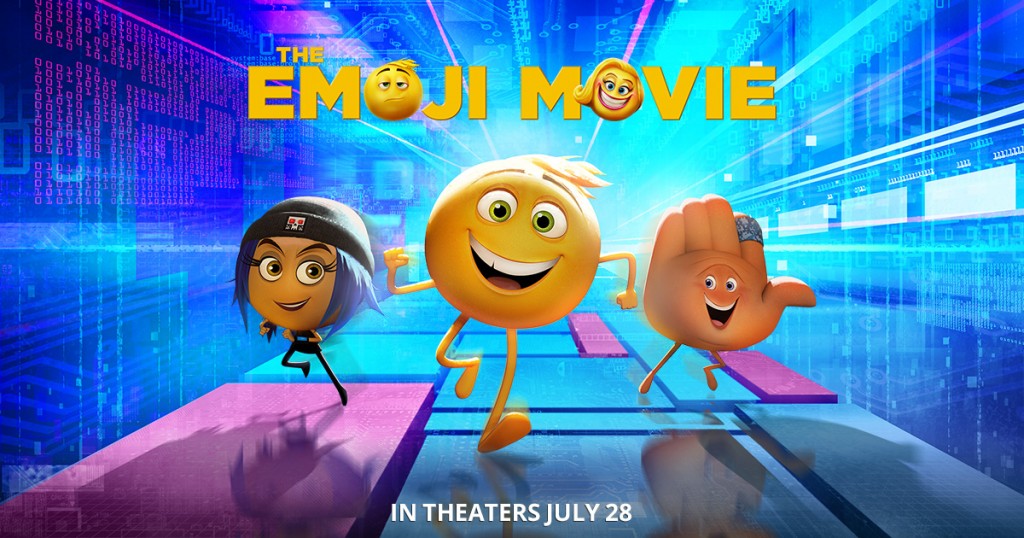 For technology luddites and those who have never encountered a smartphone, Emoji are pictographs and ideograms that are used to convey electronic messages via texts.
Originating on Japanese mobile phones in the late 1990s, Emojis were popularized by Apple's iPhone and soon adopted by Android and other mobile operating systems. Their addictive popularity led to inclusion in the Oxford English Dictionary and Merriam-Webster. While their meanings can be culture-specific, their use is now almost universal.
Which undoubtedly led to Sony's financing this $50 million animated feature. Co-written and directed by Tony Leondis, it's obviously aiming for the same juvenile audience that crowded "The LEGO Movie."
Set in Textopolis, a fanciful workplace within an adolescent boy's smartphone, the story revolves around Gene (voiced by T.J. Miller), an emoji that was created without a filter, meaning he's a nonconformist, able to express multiple emotions.
Gene's task is to be the "meh" (or disinterest) symbol, but he wants to be more than just that. Which is why his sinister supervisor Smiler (voiced by Maya Rudolph) orders him terminated. Unwilling to accept his fate, Gene and his once-popular buddy Hi-5 (voiced by James Corden) go off in search of help.
Eventually, an error involving a punk hacker dubbed Jailbreak (voiced by Anna Faris) catapults Gene on a trip that allows him to get reprogrammed so he can be what the world wants him to be.
Being generous, this entire endeavor could be interpreted as a metaphor so that youngsters who feel they "don't fit in" can experience comfort and camaraderie.
Product placements abound: Facebook, YouTube, Twitter, Candy Crush, Just Dance, Spotify, Dropbox and the Cloud. And whatever they paid British actor Sir Patrick Stewart to portray the Poop emoji, it's a credit that will quickly be dropped from his resume.
On the Granger Movie Gauge of 1 to 10, "The Emoji Movie" is a mind-numbing 1. It's cinematic malware, a total time-waster.