Susan Granger's review of "The Glass Castle" (Lionsgate)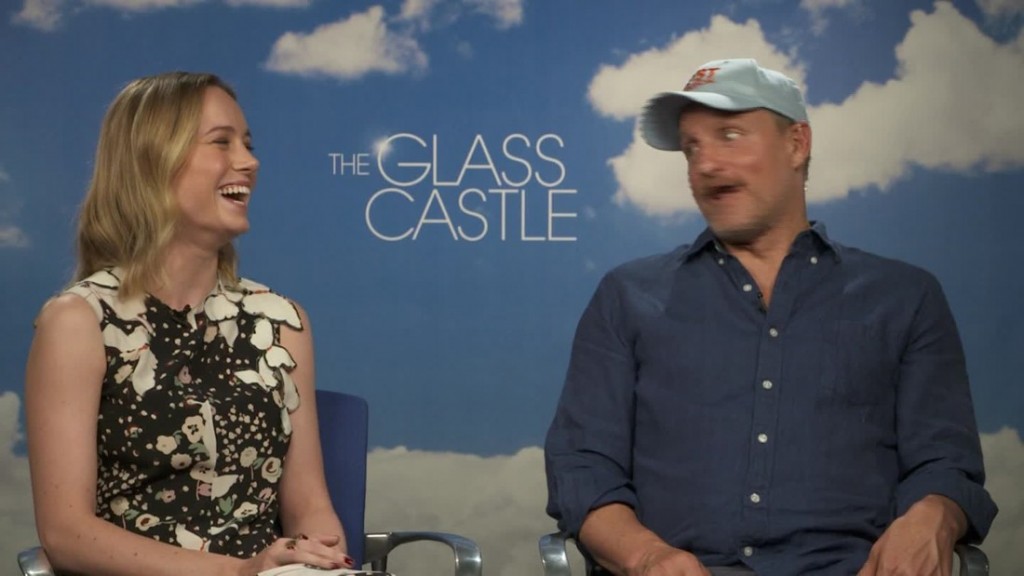 Here's a dysfunctional childhood recollection that makes the anti-Establishment patriarch "Captain Fantastic" (2016) look like a candidate for Father-of-the-Year. At least he never starved or tortured his children!
In Destin Daniel Cretton's screen adaptation of Jeannette Walls' 2005 best-selling memoir, Walls' abusive, alcoholic father Rex is seen all-too-often through rose-colored glasses, or perhaps that's Woody Harrelson's colorful, manipulatively roguish interpretation.
Working as a Manhattan gossip columnist in the 1980s, riding in a taxi after a posh restaurant dinner with her financier fiancé (Max Greenfield), Jeanette Walls (Brie Larsen) spots her grubby, itinerant parents dumpster-diving on the Lower East Side. Which ignites a series of flashbacks.
Nomadic Rex and Rose Mary Walls were free spirits. An intelligent but self-destructive bohemian, Rex (Harrelson) was unable to hold a job or cope with authority, while self-centered Rose Mary (Naomi Watts) would rather paint than cook for her hungry kids. Which is why, as a three year-old, Jeannette suffered serious burns trying to boil hot dogs.
Living in extreme poverty in rural Welch, West Virginia, the Walls family eventually squatted in a shack without plumbing, heat or electricity, except when Rex hot-wired it from neighboring properties. To say the kids were neglected and malnourished is an understatement.
Instead of being resentful about her reprehensibly unconventional Appalachian upbringing, Jeanette Walls maintains that it made her and her three siblings resilient and self-reliant: "With a complicated childhood, you can either focus on the positive or the negative, and I chose to focus on the positive."
Unfortunately, that doesn't translate cinematically. As depicted by Cretton ("Short Term 12") and co-writer Andrew Lanham, the impoverished Walls kids had perfect teeth, wore clean clothes and didn't get sick. They're rarely seen suffering or struggling, which contradicts the grim truth of Walls' candid autobiography, diluting its emotional potency.
On the Granger Movie Gauge of 1 to 10, "The Glass Castle" is a slick, sanitized 6, succumbing to sentimentality.