Susan Granger's review of "Annabelle: Creation" (Warner Bros.)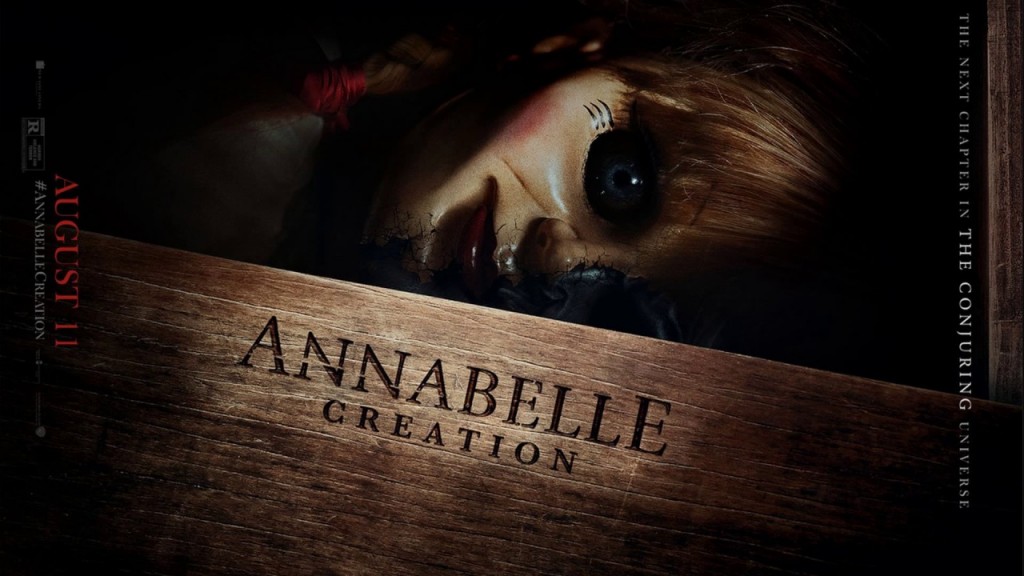 With paranormal investigator Lorraine Warren living in nearby Monroe, Connecticut audiences have always had a special place in their psyches for her and her late husband Ed's collection of occult relics.
The real Annabelle, housed in a protective glass cabinet in the Warrens' Museum, is a plain-looking, vintage Raggedy Ann-type doll, unlike the film's garishly painted toy that's fashioned in a child's image.
After introducing demonic Annabelle in James Wan's thriller "The Conjuring" (2013), she earned her own spinoff a year later. Now there's an origin prequel.
It seems that 12 years after toymaker Samuel Mullins (Anthony LaPaglia) and his wife Esther (Miranda Otto) lost their seven year-old daughter Annabelle in a tragic accident, they open their sprawling country house to Sister Charlotte (Stephanie Sigman) and a group of six girls from a local Catholic orphanage.
There's Janice (Talitha Bateman), partially crippled from polio, and her plucky best friend Linda (Lulu Wilson). Since the other girls are older, they share a communal bedroom, relegating Janice and Linda to bunk beds in the sewing room where Esther created doll costumes.
Although they're forbidden to enter the locked bedroom that once belonged to the Mullins' deceased daughter, that's just where they go, opening a Victorian wardrobe containing a large, wooden doll wearing a white dress.
When that doll inexplicably appears in different places around the house. Janice is panicked although Sister Charlotte and the others aren't yet convinced of the shadowy doll's satanic connection.
Scripted by Gary Dauberman and directed by David F. Sandberg ("Lights Out"), the creepy concept makes full use of production designer Jennifer Spence's architectural layout for the dark farmhouse, photographed by Maxime Alexandre.
On the Granger Movie Gauge of 1 to 10, "Annabelle: Creation" is a spooky, scary 6. If you want to delve deeper, the New England Society for Psychic Research is hosting "An Evening With Annabelle" on October 29, 2017, with Lorraine Warren in Monroe. Peril is priced at $169@ and all participants must sign a release form.